How to create a backup?
To create a database backup, please follow the instructions here.
If you want to backup your files, connect to the FTP using for example FileZilla. If you don't know how to connect to FTP, please check this article.
Once you have connected to your FTP account, select all the files and directories in the right panel (1).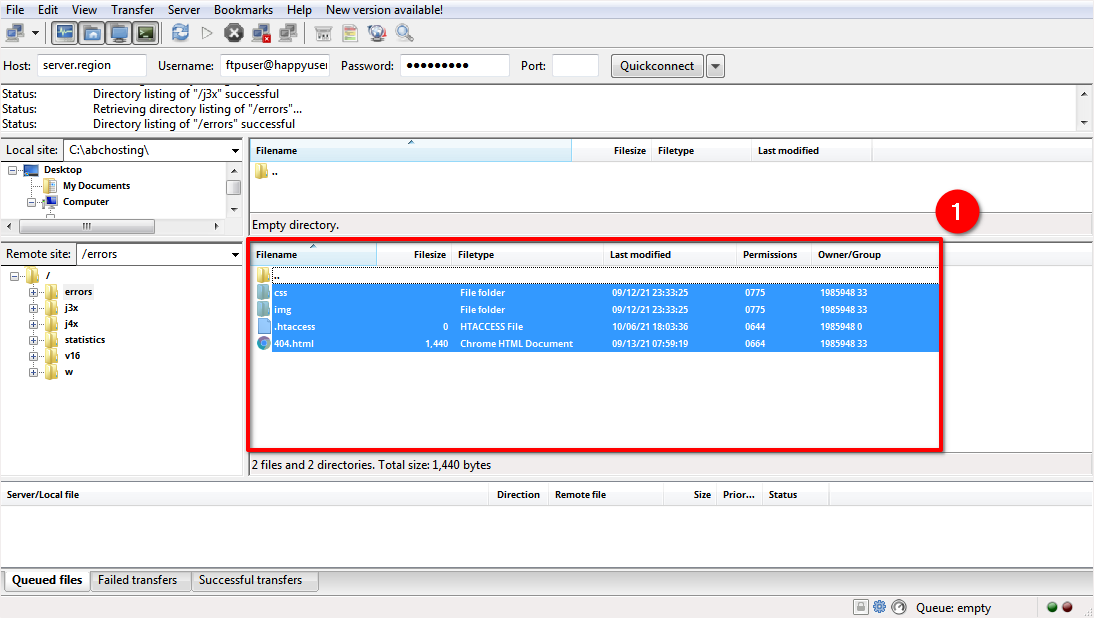 Use the right mouse button and select "Download" (2).